Cara Instal SPSS di Mac OS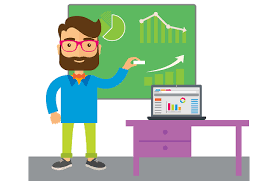 SPSS (Statistical Package for the Social Sciences) adalah salah satu perangkat lunak atau software yang digunakan untuk analisis data statistik. SPSS digunakan untuk melakukan berbagai jenis analisis statistik seperti statistik deskriptif, analisis inferensial, analisis multivariat, dan analisis regresi.
SPSS sangat populer di kalangan peneliti dan profesional yang terlibat dalam analisis data di bidang ilmu sosial, seperti psikologi, sosiologi, dan ilmu politik. SPSS memiliki antarmuka pengguna yang ramah dan mudah digunakan serta fitur-fitur yang cukup lengkap untuk melakukan analisis data dengan berbagai tingkat kompleksitas.
Dalam penggunaannya, SPSS memiliki kemampuan untuk mengimpor data dari berbagai jenis format file dan menyajikan hasil analisis dalam bentuk tabel, grafik, dan laporan yang dapat disesuaikan dengan kebutuhan pengguna.
Berikut Petunjuk Instalasi SPSS di Mac OS:
Download Semua file dan Ikuti Petunjuk Instalasi
https://drive.google.com/drive/folders/1af-z7vFIMdGsAG3omORQg7aZu37HvODh?usp=share_link
Video tutorial instalasi SPSS 26 Mac OS dibawah ini:
PENTING:
Apabila muncul pesan saat menginstal " libjvm.dylib" cannot be opened because….." maka ikuti langkah dibawah ini :
Cara Disable Gatekeeper
Apabila ada pesan error "unidentified developer" atau sejenisnya lakukan hal berikut:
Ikuti Video ini:

https://youtu.be/a4fh_VjJ6wk
atau
1. Pada atas layar Mac, klik Menu GO atau BUKA, pilih utilities
2. Buka Terminal yang ada dalam folder utilities
3. Pada Terminal Ketikan:
sudo spctl –master-disable
4. Lalu Tekan enter, akan muncul lambang kunci. ketikan password mac anda. Saat mengetik password tidak kelihatan, abaikan saja yang penting anda ketik dengan benar.
5. Lalu tekan ENTER dan anda coba lagi instal aplikasinya